Nestled amongst a nice cover of shade trees a mere 30 meters from the ocean are the facilities of Siquijor Water Sports. Contained in two separate buildings, SWS houses well organized and maintained Rental Gear along with a second separate room strictly for personal gear of our guests.
Our well equipped office has wifi internet and hot coffee or chocolate for after the fun filled dives. Also in the office is a top of the line Mac Pro with dual monitors set up as a photo and video editing station. For guests who are so inclined this system can be made available to preview your work or even do some complex edits. The latest versions of Adobe Premiere Pro and Lightroom amongst others are installed and ready to go.
At the side of our gear building, overlooking our rinse station are two fully functional showers and two restrooms for your convenience.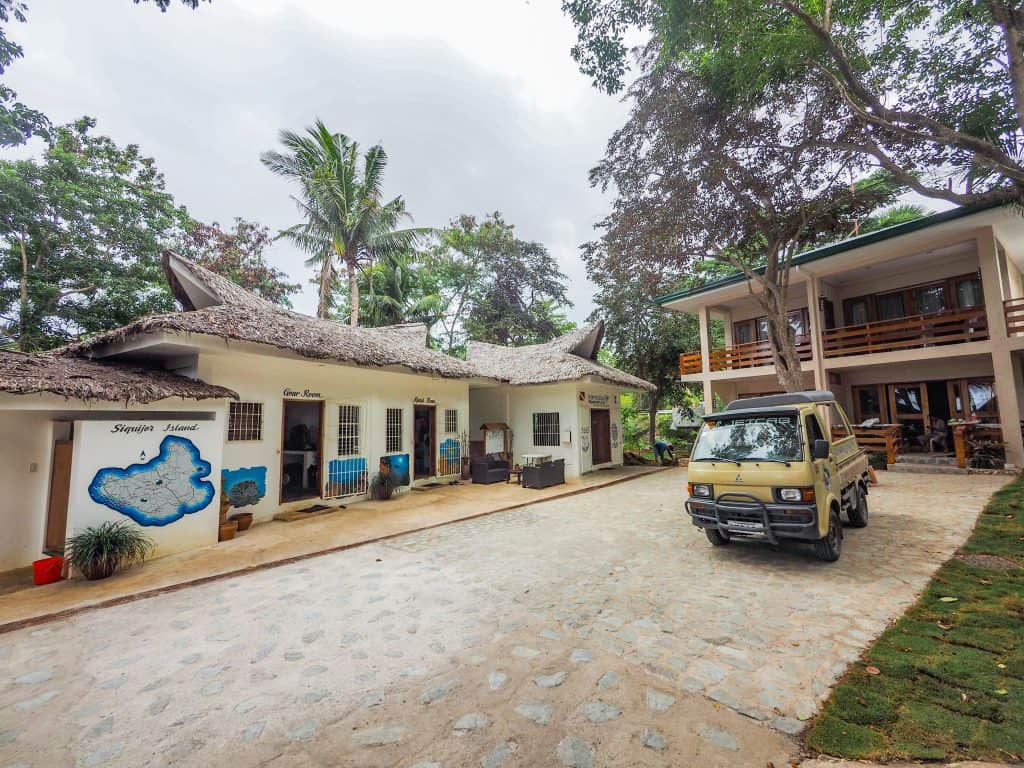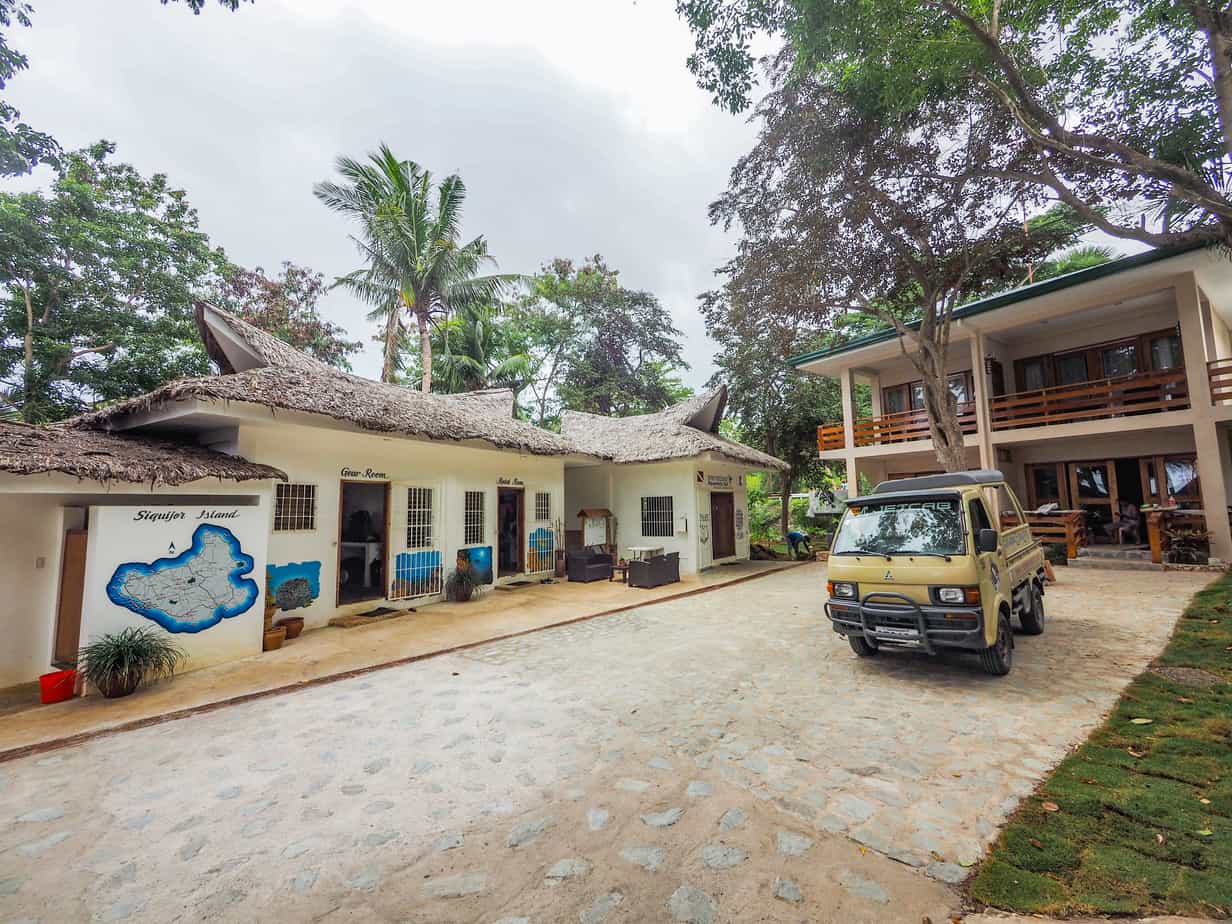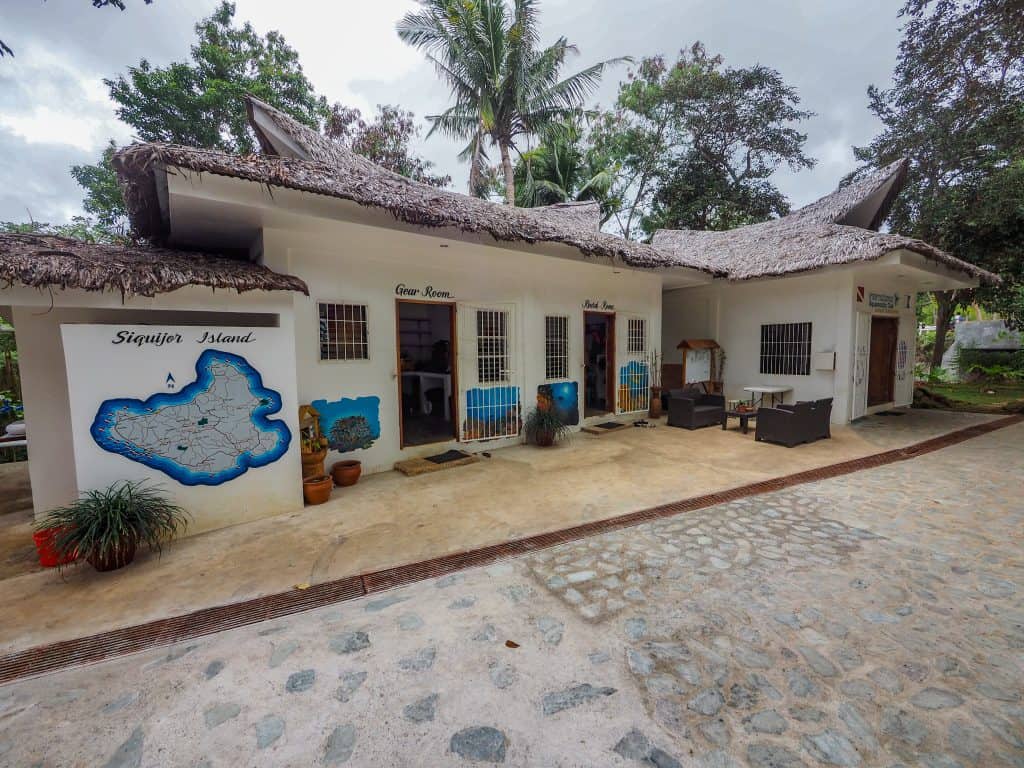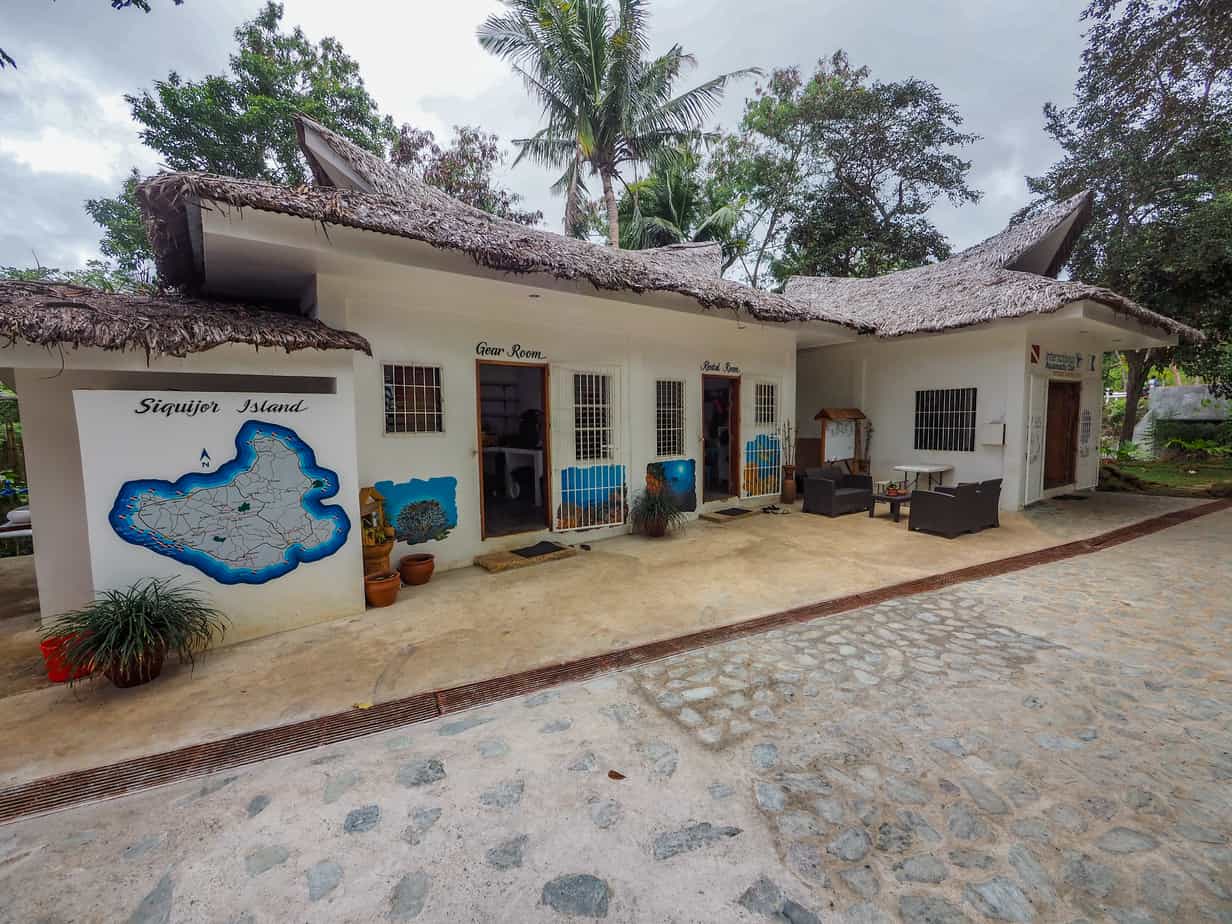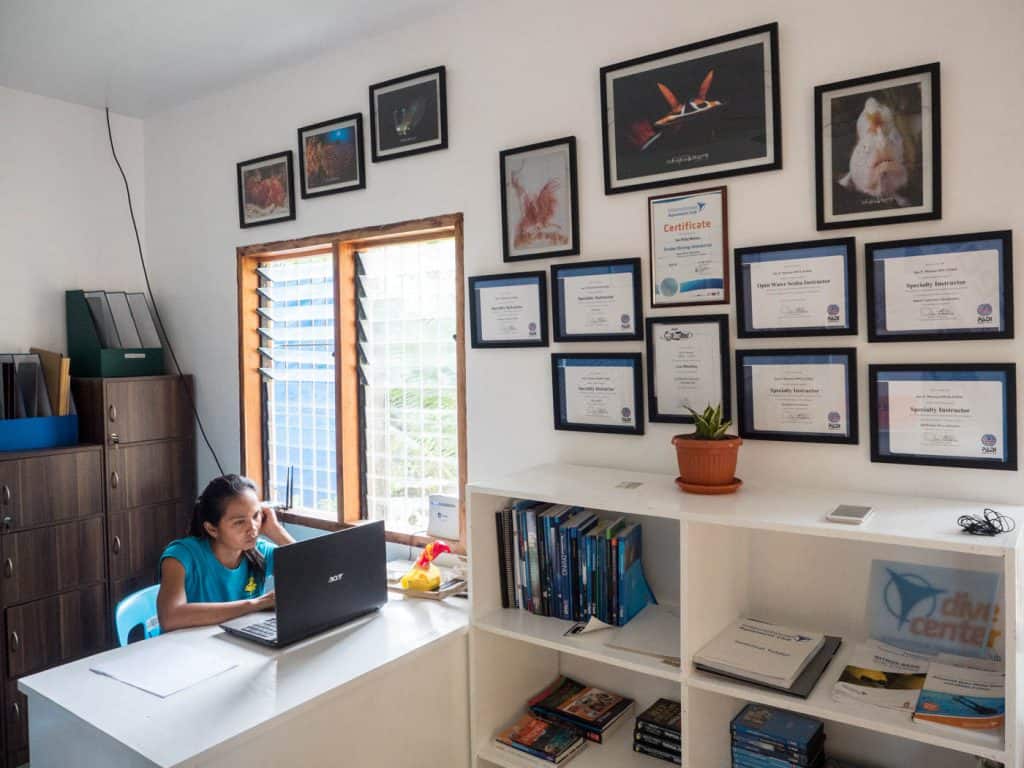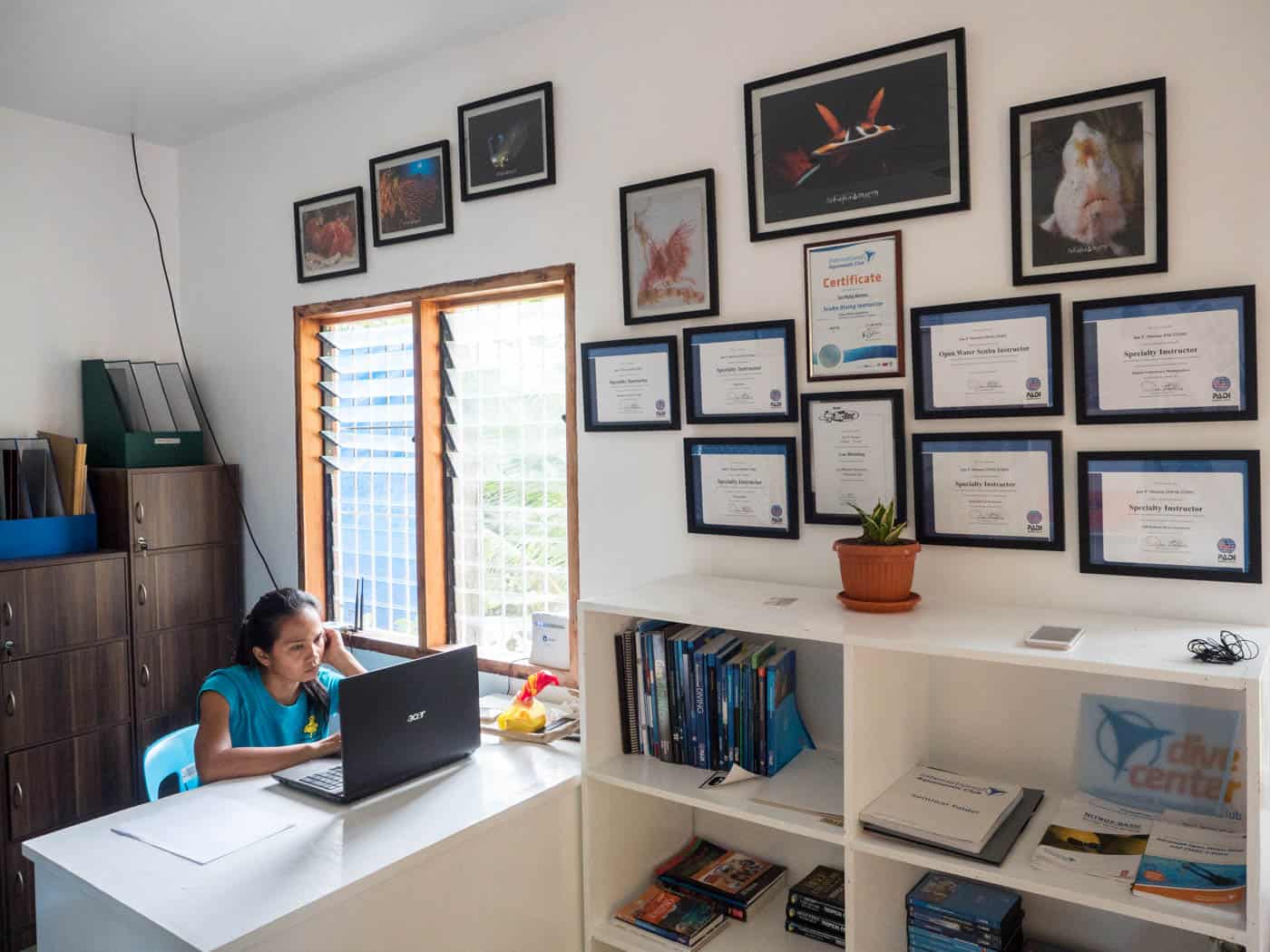 Parking is found down through the gate next to the house which functions as our compressor room. A stop and turn area on the side of the road just below our signpost leads to a pathway down to the office.