Safety
The philosophy here at Siquijor Water Sports Inc is one where we are always trying to improve the safety and preparedness for any emergency situation that may be encountered. We have therefore invested heavily in the equipment and supplies needed to be prepared. As a former Paramedic, the founder, insists on a high level of training, preparedness and tools at hand
Automated External Defibrillator
We have one, if not the only AED within the local region. This AED is available for use by anyone who has a suspected Cardiac Emergency including the local clinic or ambulance. We also have the accompanying Training Unit to ensure that locals and our staff have access to training and use of this invaluable tool.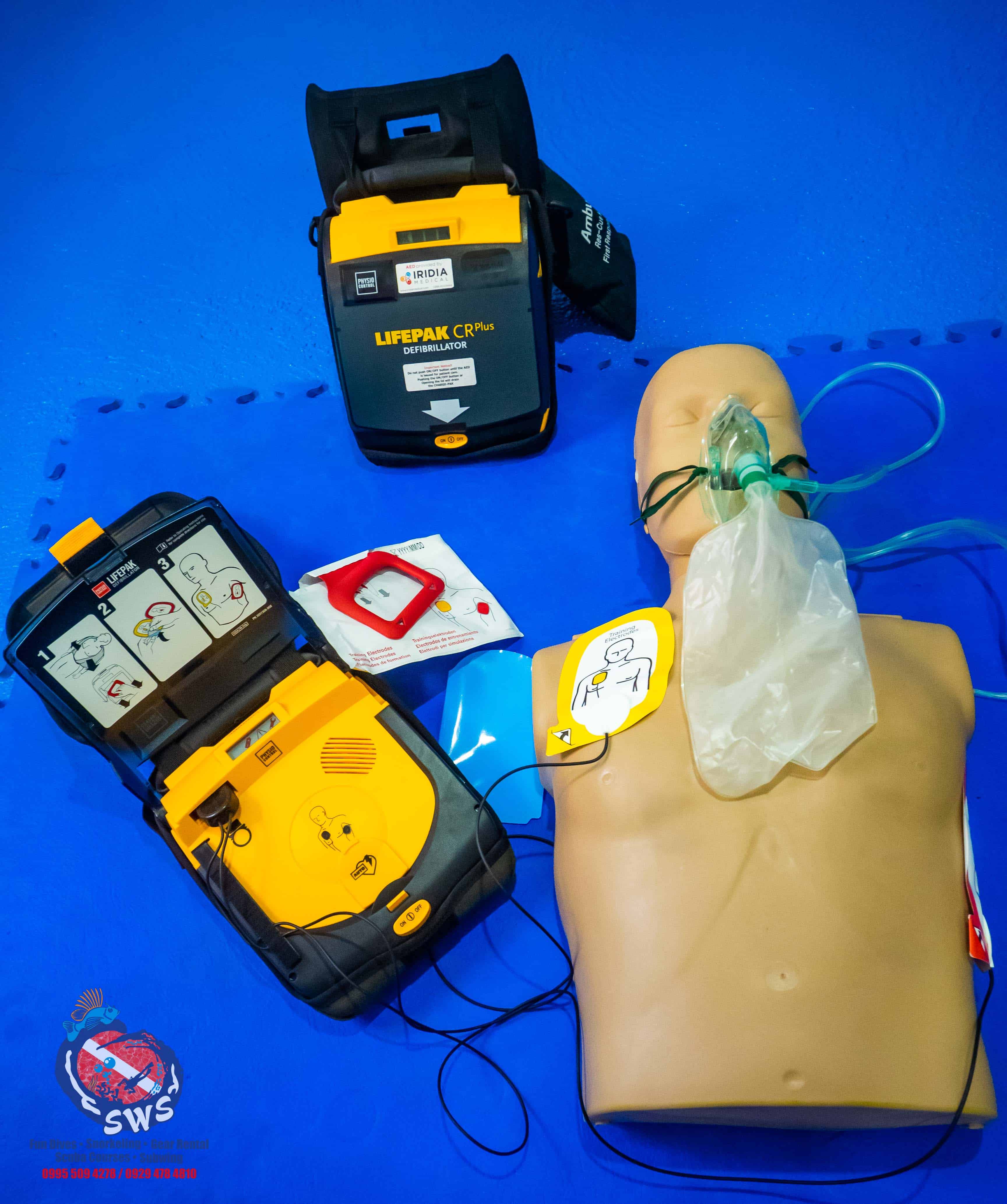 Oxygen
We keep a significant amount of Medical grade Oxygen onsite with a minimum of two fully functioning Oxygen delivery kits. We insist on Oxygen being supplied and available on every one of our boats in the event of an emergency situation while at sea diving or snorkelling.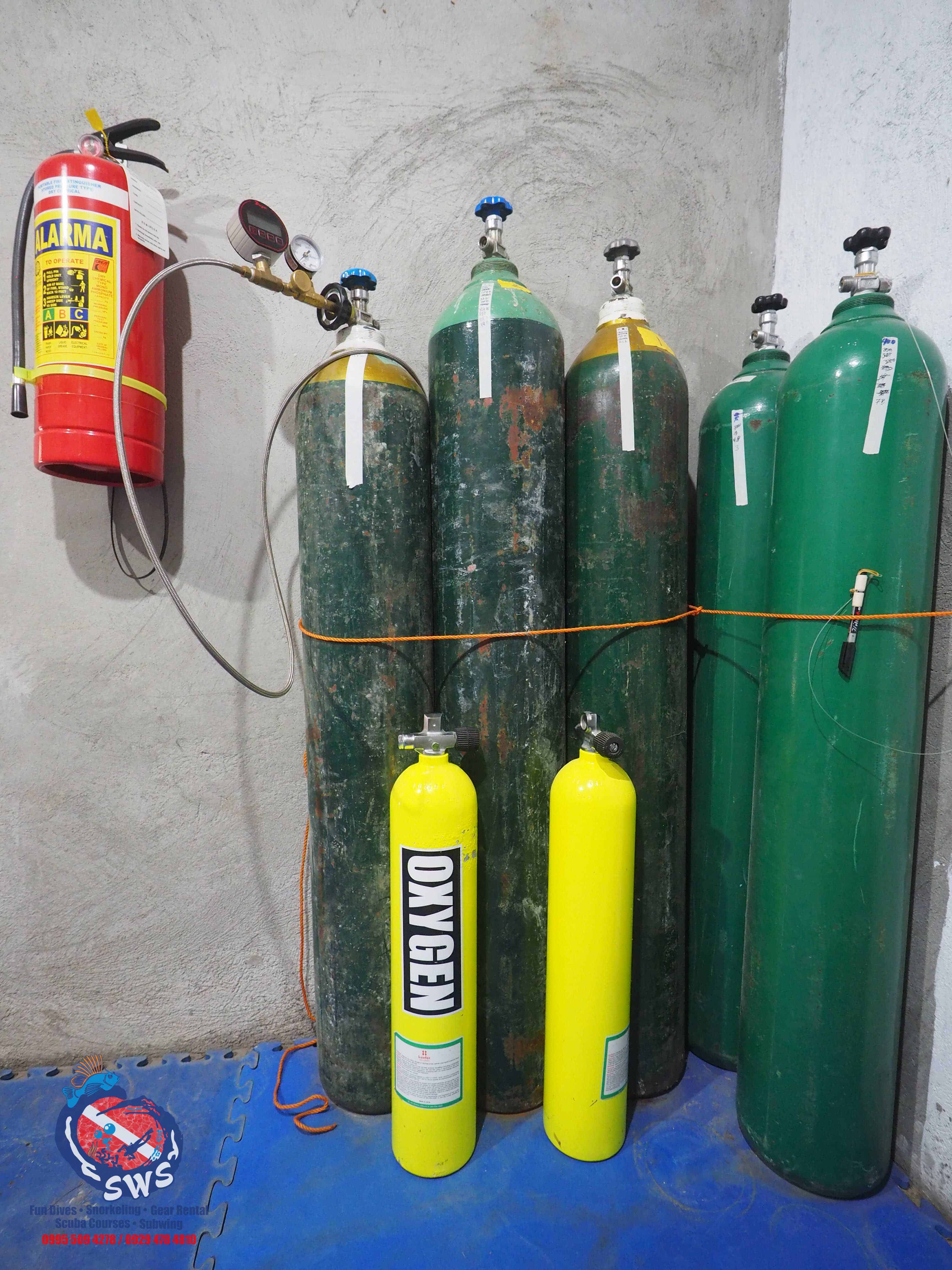 First Aid
Several First Aid kits and supplies are located around our facility and also on our boats in waterproof boxes. Our staff are trained in their use for unexpected injuries.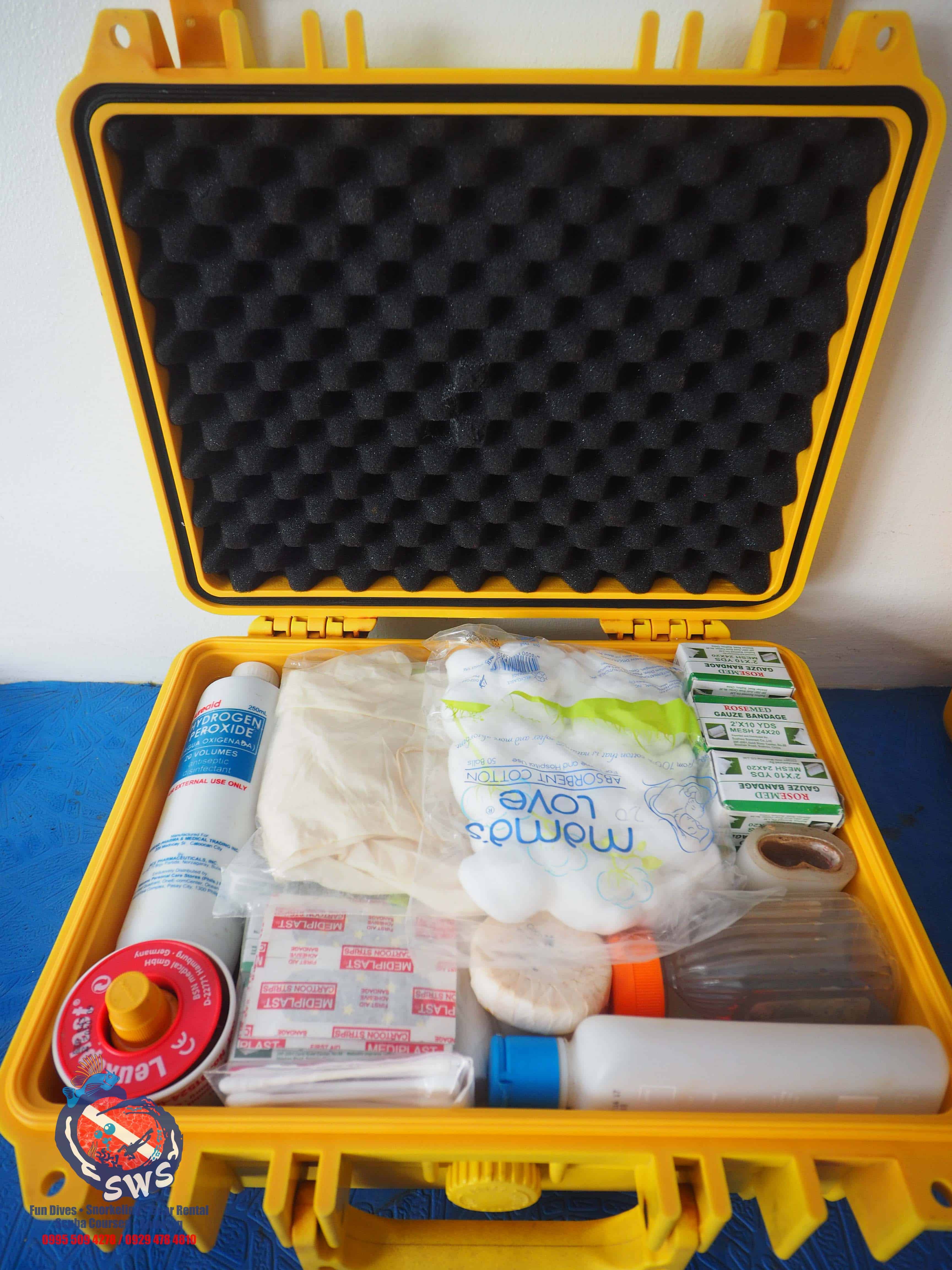 Spine Board
A full spine immobilisation board with straps and head bed is located at our shop in the event of any traumatic injury incurred nearby. We strive to make any an all of our water-sport experiences very safe but unfortunately accidents or incidents can happen anywhere. We are prepared for most emergency situations here through equipment and training.
Marine Radio
As every boat should and are required to equip, our boats at SWS are equipped with Marine radios enabling emergency broadcasts to Marine Channel 16 in the event of an emergency. We also monitor this channel in the event a nearby boat requires assistance. In this case, our diver recall system will be put into action and our boats will render assistance with the safety of our clients and crew as our first priority. Along with this our boats are equipped with the required radar reflectors, life rings and night time navigation and running lights. After all, night dives are the most fun!